Our batteries are made of paper or any other porous material, carbon and small quantities of non-toxic metals. 
A single unit delivers 1.5V (stack at 3V or more) and shows a very high power density compared to coin or printed batteries, enabling high demanding applications in a very limited space.
 Fuelium batteries are currently protected by two family of patents and two more pending for approval.
Battery characteristics and specifications
Fuelium develops and commercializes paper-based primary batteries as an eco-friendly alternative to current non-rechargeable technologies.
Our batteries are made with non-toxic, safe and abundant materials minimizing the environmental impact. Compatibility with the life cycle of the powered device.
Fuelium batteries can be customized to fulfill the energy demand of various applications.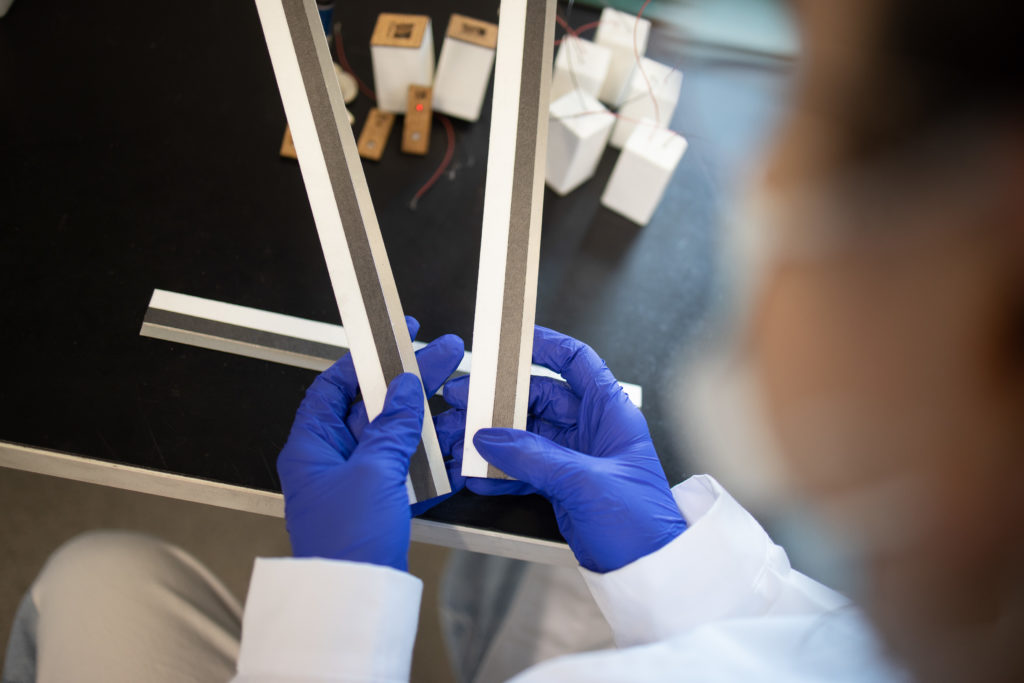 2D Custom Format
3D Custom Format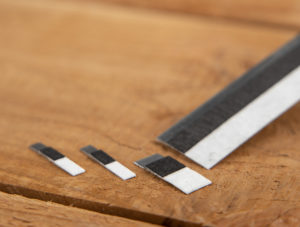 Liquid-activated. 

In IVD, they are activated with the same sample to be tested  (i.e. urine, blood, saliva).

Lineally produced in a card or roll format and then cut into a specific width, allowing

variable active areas customized to specific power demands

.

Fully operative pilot

plant for battery manufacturing with a production range of 1 million units per year.

Currently developing self-supported electrolytes to realize a non-liquid activated laminated battery solution.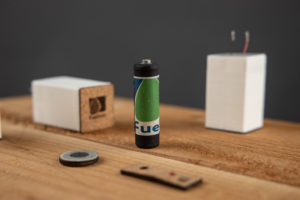 Non liquid-activated.

Self-contained hydrogel electrolyte.

Same electrode chemistry and sustainable characteristics than 2D-format

3D-printed compostable casings with variable form factors

Excellent mechanical stability
Currently, lab-scale production
Do you want to know more?